INTRODUCTION
Boom lift belongs to aerial lift, can be used for indoor and outdoor high-altitude operations.
Features:
self-propelled, self-supporting leg, easy to use, large working area, overcome obstacles, multi-point aerial work
---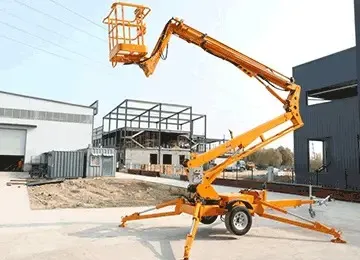 Vertical reach: 10m/12.5m/13.5m/14m/15.5m
Horizontal reach: 3m/3.4m/3.8m/4m/4.2m
Type: trailed
power supply: diesel engine, battery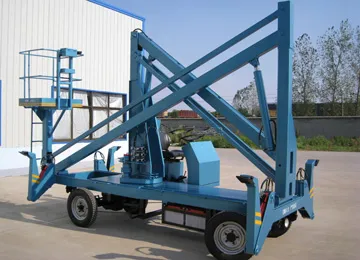 Self-propelled articulating boom lift
Rated loading capacity: 180kg
Max lifting height: 8m/10m/12m/14m
Type: Articulated
Power: storage battery and diesel engine.
Application for boom lifts
Aerial work lifts such as our boom lifts,widely used in highways, dock, shopping malls, gymnasiums, residential properties, warehouse workshops and other occasions.
Video display of boom lifts
Aerial Boom Lifts Brochure.pdf