Portable car lift for sale
Best portable scissor car lift
Using a car lift means that you no longer need jacks and brackets. You only need to press a button and your vehicle can be safely lifted. More families choose to use it in the home garage.
This is a portable car lift, you can put it in the trunk of your car, so that you can deal with unexpected situations outdoors, which is very convenient.
If you need to diy portable car lift, then you can send us an email to tell us your request.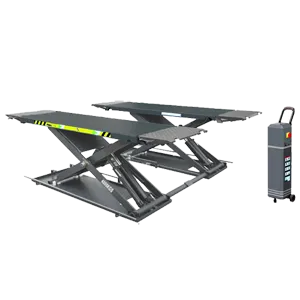 Video display for Double car lift
Portable, easy to move.
Ideal choice to home garage and tyre shop use.
19MM thick lifting arm.
Dual lift-up structure.
Magnetic lock, NO NEED AIR COMPRESSOR!
Worksafe certificate available.