Best scissor car lift jack for sale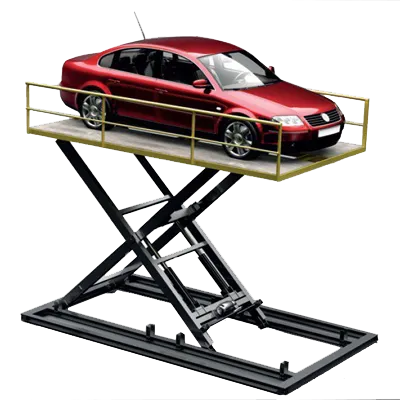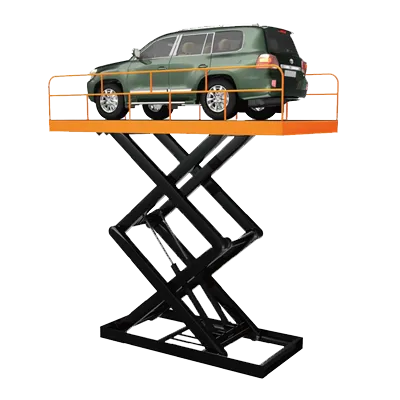 Scissor car lifts facilitate the vertical transfer of cars and are suitable for multi-storey parking lots, underground garages, and car dealers.
Warehouse stationary electric hydraulic scissor lift platform is used to convey goods from one working level to another, installed in the pit, do not occupy space. 
— It is mainly used in workshop, warehouse, underground garage storage between car lift and other places need to lift goods up and down.
— The control panels of this lift tables are available at the designated floors and one the lift platforms.
— When lifting, up-down and stop three buttons control the lift to transfer goods.
— Sensitive overload protection devices locking device for failing protection.
— Heavy capacity, platform size and lifting height of can be chosen according to your actual needs.
Features and video display for scissor car lift
1). Table: Non-skid checkered plate
2). Scissor: High-strength manganese steel
3). Pin: 45# Carbon steel
4). Cylinder: With Janpan-NOK sealing
5). Piston rod: High strength chrome piston rod
6). Bracing tube: Improve stability of lift table
7). Base: Connected with ground to ensure smooth operation