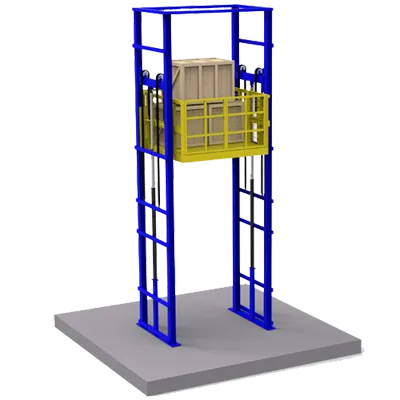 The cargo lift is specially used to transport goods vertically. This Four post cargo lift is more suitable for use in factories, warehouses and other workplaces.
Four post cargo lift for sale
The product is designed and made in a strong structure, which makes the lift a bigger capacity, more stable performance, better safety and easier operation, which is the most ideal substitution of the elevator for transfer cargoes. According to different surroundings, customers can select different collocation, which makes the performance better.
Hydraulic lead rail lift provides fast, efficient, convenient and safe access to mezzanines, balconies, basements, and any levels in the multistoried building. It can be installed indoor and outdoor applications.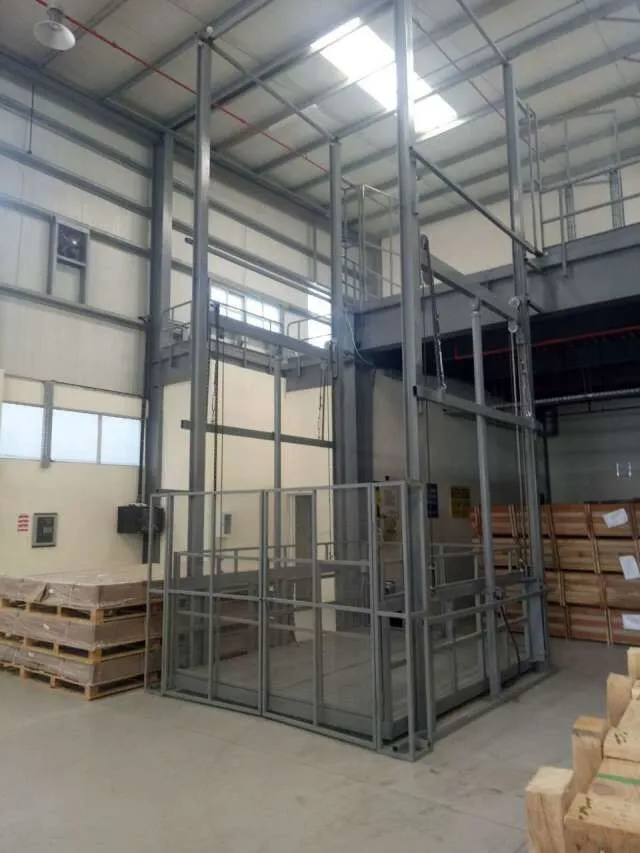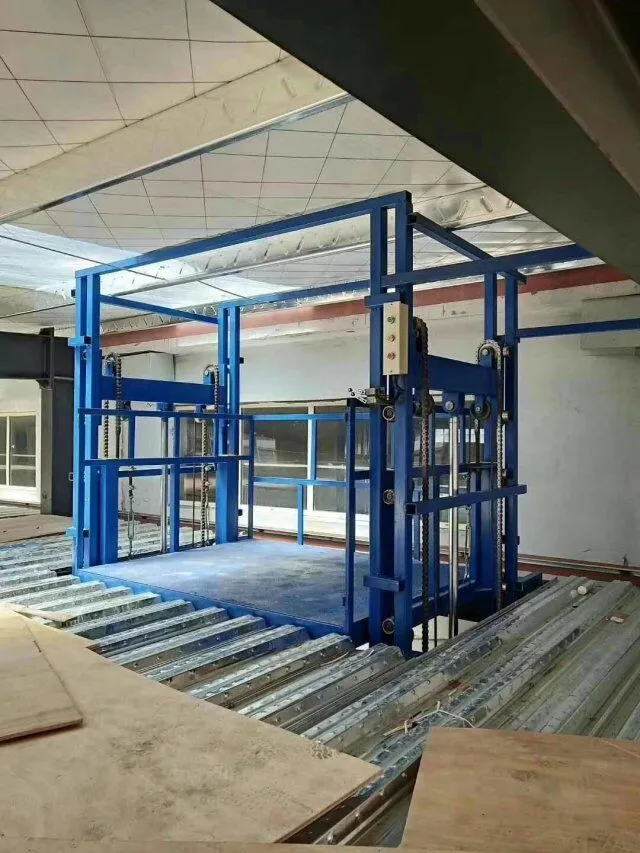 Parameter Table
different specifications of products cost different
If you do not have the specifications you need, you can directly contact us to design a diy cargo lift for you!
Safety control
1. Manual pump: it can move up the nearest floor and open the door when you meet an emergency.
2. Hydraulic elevators not only have all safety device of the traditional elevator but also have the special safety system hereinafter.
3. Spillover valve, it can prevent high pressure when the machine moves up.
4. Manual emergency valve, it can go down to the nearest floor and open the door when you meet an emergency.
5. Pipe fracture valve, when the hydraulic system pipe fracture, it can cut down the channel of the oil to stop the falling.
6. Temperature protection, when the temperature of the hydraulic oil is substandard, the machine will stop working until the temperature reverts to the safety standard.
Four post cargo lift

brochure.pdf