Hydraulic Scissor Lift
The hydraulic scissor lift has applications in many industries, including manufacturing, automotive, aerospace, energy, entertainment, and transportation. It is the most common type of industrial lift, and size and lifting load capacity varies based upon the price and application. If you're looking to buy hydraulic scissor lift equipment, there are a number of pre-made options available on the market. For example, the Hontylift is an automotive unit with a broad base of consumers who use it for performing repair work on cars and light trucks in automotive repair shops and home garages. For more specialized applications, you should engage the services of a specialist firm like Hontylift to design a unit to your specifications.
Exclusive Full-Rise Scissor Lifts by Hontylift
Full-rise scissor lifts are popular in body shops, professional service bays and even home garages. Unlike low-rise lifts and mid-rise lifts, these designs let you stand upright while you work. Plus, compared to two-post and four-post lift designs, they offer a smaller footprint and no side-posts to clutter your work area. We offer full-rise lifts in both frame-engaging and drive-on designs, so choose the model that best suits your workflow.
Discover more about these unique designs to see how Hontylift can put a safe, versatile and extremely space-conscious full-rise scissor lift in your ​shop or ​home today.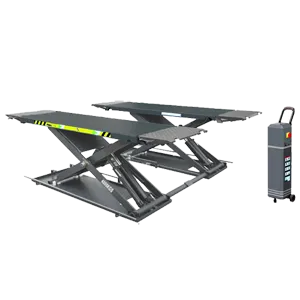 Comments or leave us a message:
More Posts You May Find Interesting