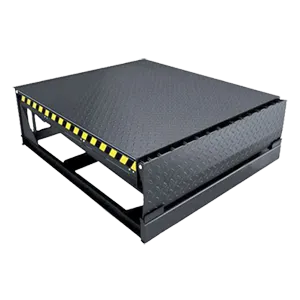 Load capacity: 6T/8T/10T/12T/15T
Stationary Loading Ramp Features
1. Full mechanical, Single-handed Pull-Chain Operation.
2. Reinforced gusseted lip.
3. Heavy duty (6-8 box beams) deck construction.
4. Non skid thread plate deck and lip.
5. Full width hinge tube and one-piece lip hinges pin.
6. Positive Hold-down Device, allows up and down float when in service.
7. Heavy-duty adjustable lift spring, direct extension spring.